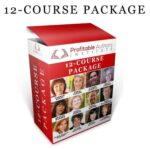 Spring is here and so is our 30% DISCOUNT! It's time for you to become a profitable author.
I am excited about being part of an incredible resource designed specifically for aspiring authors like you.
Here is an amazing program with 48 video classes all designed to help you become a PROFITABLE AUTHOR.
Check out the 2 minute video here  and learn how you can get a 30% Spring Discount!
Are You Struggling with These Challenges?
CAN'T SEEM TO FINISH the book you've been working on for so long…
DON'T KNOW HOW  to find a qualified book coach or editor to polish your manuscript…
OVERWHELMED BY THE PUBLISHING OPTIONS and want to make sure your book makes a profit…
CONFUSED ABOUT BUILDING AN AUTHOR PLATFORM and confused about where to start…
WASTING TIME ON SOCIAL MEDIA without building a fan base…
WANT TO SELL YOUR BOOK BY THE THOUSANDS but don't understand special markets or how to become a bestseller on Amazon…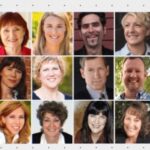 This is what we do. We will show you how.