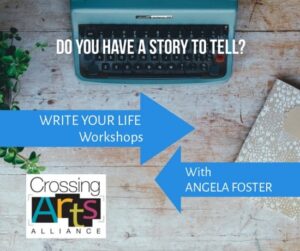 Do you have a story to tell? Do you worry your children and grandchildren will never know the simple pleasures of growing up in a world without cell phones and internet? does your history include family lore that should be captured on paper? Through the use of free writes and prompts, we'll begin putting those memories on paper. Workshop attendees will learn practical ways to create stories their family will enjoy for generations. Classes are intended for all levels of writing ability,
Join us for a series of four "Write Your Life" workshops lead by award-winning instructor Angela Foster
Where: The Crossing Arts Alliance, 711 Laurel Street, Brainerd
When: Saturdays, April 6, 13, 20, 27
Time: 1:00 p.m. to 4:00 p.m.
Who: For all levels of writers
Cost: $45
Our goal for attendees:
Complete six writing assignments with opportunities to read and share your work.
Learn a minimum of three important skills to organize your writing project.
Learn basic writing skills to improve your story.
Gain confidence to overcome insecurities with writing.
Gain awareness of resources: A community of writers to connect with going forward, quality books to continue to improve writing skills, contests and opportunities to submit work, further connections to TCAA resources to showcase your work, and continued literary art educational opportunities.
CLASS SIZE IS LIMITED TO 20. SECURE YOUR PLACE FOR $45 AND ATTEND ONE OR MORE OF THE DATES. IDEALLY 4 CLASSES IS BEST, BUT YOU WILL ENJOY ANY OR ALL OF THE CLASSES!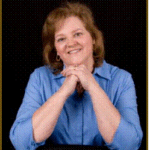 Instructor: Angela Foster is a poet and memoirist who teaches creative writing at the Loft Literary Center in Minneapolis. In 2004 and again in 2006, she received the Carol Bly Award in Creative Nonfiction from Bemidji State University. Angela received an Artist's Grant from the East Central Arts Council and was a 2006 and 2009 finalist for the Loft Mentorship program
Her work has been published in Minnesota Literature, Chicken Soup for the Soul, Talking Stick, Dust and Fire, Otter Tail Review, Tiny Lights, Poetry Midwest, The Drum Literary Magazine and Lake County Journal. Her poetry and creative nonfiction have received awards from Brainerd Writer's Alliance, National League of American Pen Women, Cup of Comfort, New Orleans Study Abroad Competition, Lucidity, The League of Minnesota Poets, National Federation of State Poetry Societies and others. Angela's unpublished memoir, Falling Away, was a finalist in the 2013 William Faulkner-William Wisdom Creative Writing Competition.
Angela served as co-editor of "County Lines: 87 Minnesota Counties, 130 Minnesota Poets," published by Loon Feather Press (2008) and holds a Master of Fine Arts Degree in Creative Nonfiction from Pine Manor College in Boston, MA. Farm Girls, a book of poetry and essays co-written with her sister Candace Simar, was released in January 2013 from RiverPlace Press of Brainerd, Minnesota Visit Angela at Angela F. Foster
Project Managed by Krista Soukup/Blue Cottage Agency, Crossing Arts Member
"This activity is made possible by the voters of Minnesota through a grant from the Five Wings Arts Council, thanks to a legislative appropriation from the Arts and Cultural Heritage Fund."