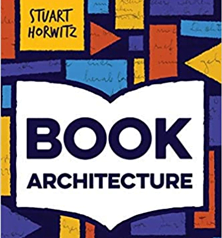 Exciting news! We have secured Stuart Horwitz from the BOOK ARCHITECTURE to lead writing workshop series. (Plus yours truly for a branding, publicity and publishing session)
What: A four week Workshop Series "Book Architecture"
When: Thursdays in March from 12:00 p.m. to 2:00 p.m. CST  
Cost: $100
Where: ZOOM!
What: Finish Your Book in Three Drafts: (Week #1, #2 and #4) March 4, 11, 25 (Week #3 is Publicity/Branding/Publishing)
Crafting Fiction and Creative Non-Fiction with the Book Architecture Method a three-part series
It's the age-old battle between the outliners and the pantsers – those who meticulously script every writing session, and those who pilot solely by feel. Finding your unique approach requires a method rather than a formula. The Book Architecture Method has helped bestselling writers transform their messy manuscripts into polished books. Accomplished and aspiring writers alike will learn the secrets of how to painlessly create a complex narrative such as:
what "plotting" actually means, and why there isn't one narrative arc but several
how to make sure your book has one "theme" – and one theme only
how to separate your work into scenes and use this disassembly to diagnose what's going wrong with your manuscript
the secret to why some narratives feel like they are all coming together at an emotional pay-off while others do not
This three-part workshop will introduce writers to a process for organization and revision that includes in-depth exercises that encourage attendees to find a new perspective on their work's core, its structure, and where the effort of revision lies most clearly. The workshop assumes nothing of a writer's previous knowledge of technique, nor how much of their manuscript is complete.
Week # 3: Writer Publicity and Brand Session  led by Krista Rolfzen Soukup. This session will explore the important components in establishing a professional author brand. Learn the simple and easy strategies to present yourself to publishers and readers. We will discuss key brand elements, on-line marketing strategies as well as information on pitching and publishing.
Here is the link to sign up: (If you prefer to pay via check or not through paypal, just let me know and I'll sign you up manually.
https://BlueCottageAgency.as.me/bookarchitecture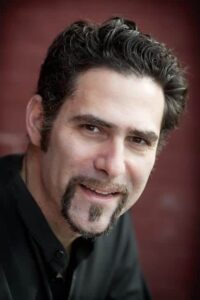 As founder and principal of Book Architecture, Stuart Horwitz has spent over twenty years helping writers become authors, signing with top literary agencies, sealing deals with coveted publishing houses, or forging a successful path through indie publishing. Book Architecture's clients have reached the New York Times best-seller list in both fiction and non-fiction, and have appeared on Oprah!, The Today Show, The Tonight Show, and in the most prestigious journals in their respective fields.
Stuart's approach is a synthesis of academic theories of narrative structure and his hands-on experience as an independent editor, book coach and ghostwriter. He has written three highly acclaimed books which together comprise the Book Architecture trilogy: Blueprint Your Bestseller: Organize and Revise any Manuscript with the Book Architecture Method, Book Architecture: How to Plot and Outline Without Using a Formula, and Finish Your Book in Three Drafts: How to Write a Book, Revise a Book, and Complete a Book While You Still Love It.
Stuart has toured the Book Architecture Method through over one hundred venues in North America. He is also an award-winning essayist and poet, and has taught writing at Grub Street of Boston and Brown University. He holds two masters degrees—one in Literary Aesthetics from NYU, which helps him a lot with this work—and one in East Asian Studies from Harvard with a concentration in Medieval Japanese Buddhism, which helps him get out of bed in the morning.