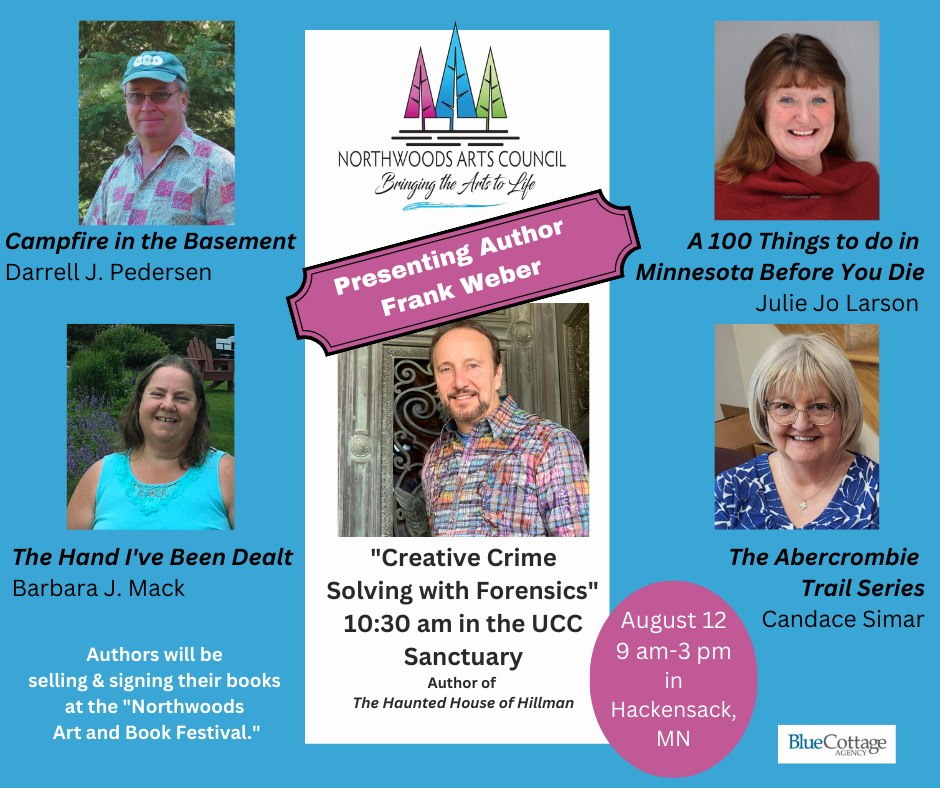 The Northwoods Art and Book Festival will feature several Blue Cottage Agency authors at their 2023 annual festival, Saturday, August 12 from 9 a.m. to 3 p.m.
Frank Weber, award winning true crime novelist, will be the festival's featured presenter. Weber will discuss "Creative Crime Solving with Forensics" at 10:30 a.m. at the UCC church sanctuary. Weber will also discuss the newest forensic techniques and the craft of applying them effectively to a murder mystery. He will sign books following the presentation. His latest book, "The Haunted House of Hillman", is based on the true story of teens daring each other to return to the home of an unsolved murder.
The festival also hosts Blue Cottage Agency authors Darrell Pedersen, "Campfire in the Basement" ;Julie Jo Larson, "100 Things to Do in Minnesota Before You Die"; Barbara Mack, "The Hand I've Been Dealt"; and Candace Simar, award winning author of the "Abercrombie Trail Series". These authors along with over thirty more, will sign books from 9 a.m. to 3 p.m. in the UCC Friendship Hall.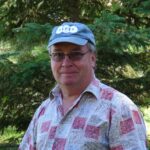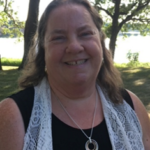 Kelly Lydick and her six-year-old son Phineas' poem "Cardinal" will be among the eleven works showcased throughout the festival grounds, bringing life to this year's theme, "Celebrating animals and the environments where they live and thrive." Lydick is the author of "Mastering the Dream", "Dream Incubation for Greater Self-Awareness", and is a featured author in the anthology "Dreams That Changes Our Lives." Her writing has appeared in Guernica, Tarpaulin Sky, Rain Taxi, VIDA: Women in Literary Arts and many others. Lydick is the owner of Pure Carbon Publishing and The Story Laboratory, a publishing consultancy firm publishing Frank F. Weber's books, and many Minnesota authors. The Story Laboratory is also a strategic partner of Blue Cottage Agency. The festival takes place at Third Street and Lake Avenue in Hackensack. The 28th annual festival features over 65 artists and 35 authors, craft beer, food, and live music.
For further information visit northwoodsartscouncil.org.
Blue Cottage Agency, located in Brainerd, Minnesota, promotes and represents writers, books, and the literary arts as a whole, supporting clients across the United States and Europe.