Candace Simar is an award-winning poet and writer from Pequot Lakes, Minnesota, who carries a passion for Minnesota history. Candace's historical fiction Abercrombie Trail Series (North Star Press), recounts the story of Scandinavian immigrants during the 1862 Sioux Uprising.  The series includes Abercrombie Trail (2009), Pomme de Terre (2010), Birdie (2011) and Blooming Prairie (2012). Birdie received the prestigious honor of a Spur Award literary prize awarded by the
Western Writers of America and Blooming Prairie was a Spur award finalist in same category in 2013. The series is currently being released in large print and hardcover by Five Star Cengage. "Simar's descriptions of the natural world are beautiful.  Her characters are drawn with subtlety and depth.  There are unforgettable death scenes and tender weddings.  This is a story of the bonds of family and friendship, of perseverance and love.  These are rare books, powerful and true." Nancy Plain, award winning author and Spur award judge. Simar spent eight years researching and writing her four novels set during the time of the Civil War and the 1862 Sioux Uprising. She conducted much of her research at the Minnesota History Center in St. Paul and smaller regional museums where she read diaries, newspapers, letters and army reports.  "Regional history is one of my favorite things. All my life I've daydreamed how it might have been to live through the earliest days of Minnesota and the surrounding states, wondered how historical events impacted ordinary people's lives, and imagined characters and stories." While the history is real, she borrows freely from her own family history to create fictional characters.  Born the granddaughter of Scandinavian immigrants, Candace nurtures a passion to document the difficulties of early Minnesota settlers in a realistic manner.  "It wasn't easy for them," she says.  "People suffered without adequate medical care or social support systems.  I try to show those things in my books without sugar coating the facts."  She recommends her novels to readers of all ages.  "Historical fiction is a painless way to learn history." Her latest release, Farm Girls (RiverPlace Press 2013), was co-written with her sister Angela F. Foster. "If you learned to swear in Norwegian or shared a two-holer outhouse with your cousin, you'll enjoy the poetry and prose of these sisters.  From memories of Norwegian ancestors and growing up on a dairy farm to dreams of Oprah's couch and rapping with Eminem, Farm Girls will take you back to the days of rural schools, moon light, star light, hope to see a ghost tonight and the auction of the family farm." Candace is a Five Wings Arts Council Roster Artist, has spoken to over 350 groups including  libraries across the region, book clubs, historical societies, Sons of Norway groups, a Danish Sisterhood group, church groups, women's groups. She was the keynote speaker at Central Lakes College Writing Conference 2010. Her target audience is someone with Minnesota roots, of Scandinavian heritage or Lutheran background, or someone interested in the Civil War, the Sioux Uprising, or Scandinavian immigration.  In a typical presentation, Candace shares poetry based on her family history and reads from one of her novels. She also speaks about her research and writing process concerning Scandinavian immigration, the Civil War, the 1862 Sioux Uprising, and the grasshopper plagues of the 1870. For further information on Candace, you may visit www.candacesimar.com.
Candace is available for book talks, book-signings, book clubs, key-note speaking, school presentations and writing workshops. Click Here to invite Candace to your group, library or school!   She would love to visit you!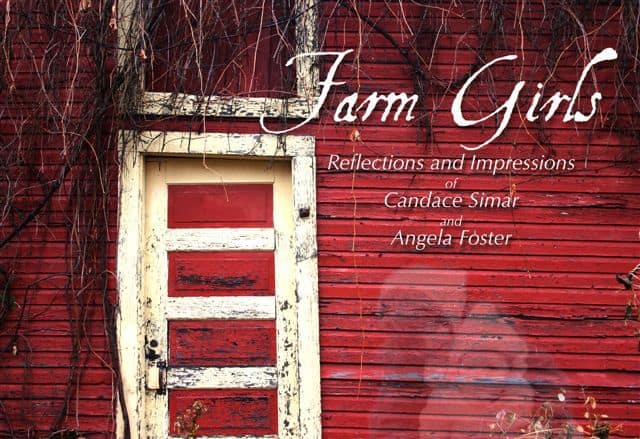 Krista Rolfzen Soukup
Publicist and Owner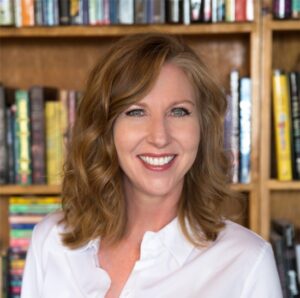 Blue Cottage Agency was founded by Krista Rolfzen Soukup in 2009. Krista is a literary publicist and Owner of Blue Cottage Agency.
"When I needed a publicist to help promote my book, The Lily of the West, I found there were quite a few available, but upon discovering the highly recommended  Krista Rolfzen Soukup and Blue Cottage Agency, there was no need to look further. Krista is reliable, creative, ethical and well connected. She personifies that elusive quality of being a straight-shooter who is kind and non-judgmental. She's been a tremendous help to me and I can't recommend her highly enough. Simply the best."
Author The Lily of the West, Five Star Publishing March 2019
Krista Rolfzen Soukup
Publicist and Owner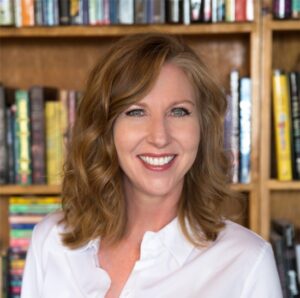 Blue Cottage Agency was founded by Krista Rolfzen Soukup in 2009. Krista is a literary publicist and Owner of Blue Cottage Agency.
"When I needed a publicist to help promote my book, The Lily of the West, I found there were quite a few available, but upon discovering the highly recommended  Krista Rolfzen Soukup and Blue Cottage Agency, there was no need to look further. Krista is reliable, creative, ethical and well connected. She personifies that elusive quality of being a straight-shooter who is kind and non-judgmental. She's been a tremendous help to me and I can't recommend her highly enough. Simply the best."
Author The Lily of the West, Five Star Publishing March 2019