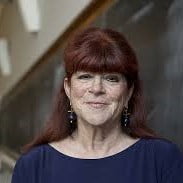 Deborah Appleman is the Hollis L. Caswell Professor of Educational Studies and director of the Summer Writing Program at Carleton College. She also contributes to Carleton's American Studies program. Professor Appleman's recent research has focused on teaching college-level language and literature courses at the Minnesota Correctional Facility-Stillwater.
Her most recent book, Words No Bars Can Hold: Literacy Learning in Prison chronicles her teaching experiences in prison and argues for the importance of liberal arts education for the incarcerated.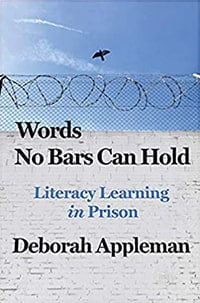 Book Details
Hardcover: 160 pages
Publisher: W. W. Norton & Company; 1 edition (June 18, 2019)
Language: English
ISBN-10: 0393713679
ISBN-13: 978-0393713671
"Reading it, we learn so much about the power of writing, about teaching, about what education makes possible, and about the urgent human capacity to define who we are."  Mike Rose, author of Back to School: Why Everyone Deserves a Second Chance at Education
"Appleman does more than argue that these men, many of whom have committed heinous crimes and will never be released, are still human beings capable of moral redemption: She shows readers this through their writing. Moreover, the author makes a convincing case for the power of stories, not just to entertain and distract, but also to reimagine the writers' very selves and supply the sources for inspiration that sometimes life itself refuses." ~Kirkus Reviews
Professor Appleman taught high school English for nine years before receiving her doctorate from the University of Minnesota. She was also a visiting professor at Syracuse University and at the University of California, Berkeley. She works regularly with high school teachers and students, both nationally and internationally and is a frequent keynote speaker. Professor Appleman continues to teach creative writing and college level classes to the incarcerated. She is the author or co-author of more than a dozen books on literacy instruction, which can be found here.
Krista Rolfzen Soukup
Publicist and Owner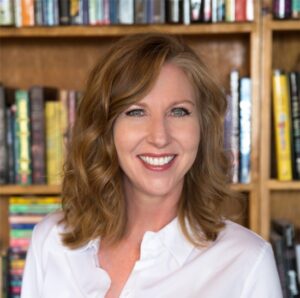 Blue Cottage Agency was founded by Krista Rolfzen Soukup in 2009. Krista is a literary publicist and Owner of Blue Cottage Agency.
"When I needed a publicist to help promote my book, The Lily of the West, I found there were quite a few available, but upon discovering the highly recommended  Krista Rolfzen Soukup and Blue Cottage Agency, there was no need to look further. Krista is reliable, creative, ethical and well connected. She personifies that elusive quality of being a straight-shooter who is kind and non-judgmental. She's been a tremendous help to me and I can't recommend her highly enough. Simply the best."
Author The Lily of the West, Five Star Publishing March 2019