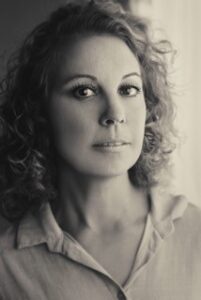 Julia Bricklin is an author and historian who likes to examine the lives of those who might be obscured by history, but whose actions have had a lasting impact on popular culture.Her recent book, The Notorious Life of Ned Buntline: A Tale of Murder, Betrayal, and the Creation of Buffalo Bill shines a light on E. Z. C. Judson, the murderous and prolific writer who bridged the literary gap between James Fenimore Cooper and Zane Grey.
Bricklin's debut nonfiction book about Annie Oakley's real rival, America's Best Female Sharpshooter: The Rise and Fall of Lillian Frances Smith (2017, University of Oklahoma Press) was honored by its inclusion in the William F. Cody Series on the History and Culture of the American West. Late author and historian James D. McLaird called this "the definitive work on Lillian Smith" and "a significant contribution to studies of women in the American West." America's Best Female Sharpshooter was recently named a finalist for a coveted WILLA award for scholarly nonfiction.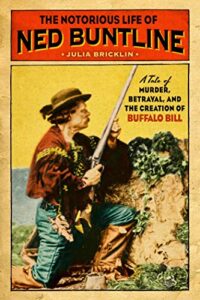 Bricklin's follow-up, Polly Pry: The Woman Who Wrote the West––an eagerly anticipated biography about the first female reporter on the Denver Post––was a 2019 Spur Award Finalist for Best Biography (TwoDot Books). Her third, about one of America's most notorious criminals of the Prohibition Era, is Blonde Rattlesnake: Burmah Adams, Tom White, and the 1933 Crime Spree that Terrorized Los Angeles (2019, Lyons Press). Blonde Rattlesnake was honored with an Agatha Award nomination.
The author has also written numerous articles for academic journals and magazines, such as The Saturday Evening Post, Civil War Times, Financial History, Wild West, True West and California History. She has also written several anthology stories. Bricklin grew up in southern California, obtained a journalism degree at Cal Poly San Luis Obispo and worked in the TV/film industry before obtaining her master's degree in history at Cal State Northridge. She is a professor of history, and writes for the history podcasts Infamous America and Legends of the Wild West, and others.