Author and Book Publicity Services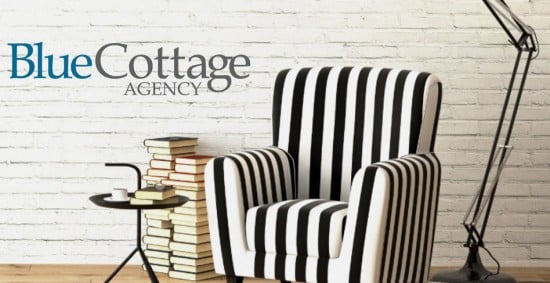 You came to the right place. We understand the challenges today's authors face when promoting their book and brand. We would love to talk to you about how we can support your journey!
"I highly recommend Blue Cottage Agency services to anyone trying to promote their book and writing career."
Author Publicity, Branding and Marketing Strategy Session
How to get started:  Book a Strategy Session. We will discuss your specific progress, project and goals and determine the most effective next steps to move you forward! 
"Krista and Blue Cottage Agency was the right resource I needed at the right time. She helped me understand how to optimize my book launch as I approached my release date with easy to follow tips and a detailed framework for success. Her insider knowledge was invaluable to helping me understand how to avoid common mistakes and reduce my stress so I could focus on delivering a quality product. You won't go wrong with Krista!"
Krista Rolfzen Soukup
Publicist and Owner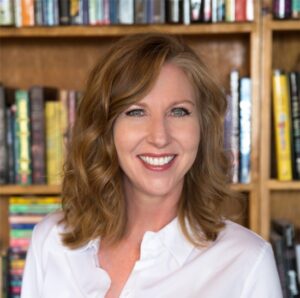 Blue Cottage Agency was founded by Krista Rolfzen Soukup in 2009. Krista is a literary publicist and Owner of Blue Cottage Agency.
"It has been my good fortune to have known and worked with Krista Soukup as a promotional consultant for my fourteen (and counting) Western and historical novels. Krista's guidance and knowledge in the field of marketing, as well as her ability to express these ideas succinctly, have been of tremendous benefit in my efforts to expand my base of readers. I highly recommend Krista and Blue Cottage Agency, and look forward to working with her in the future."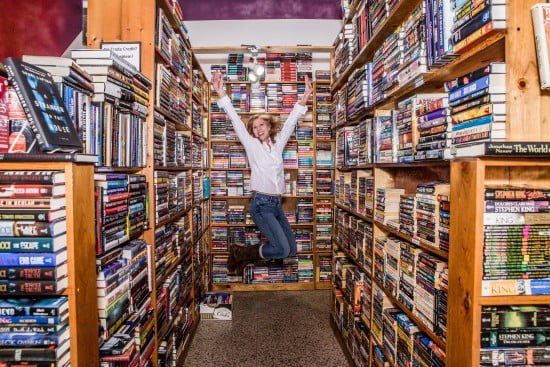 Let's meet! I want to hear about your author journey and help you succeed to the next steps. This is the starting point for any new client, whether you are just starting to write or aleady a published author. We will put in place a plan to reach your publishing, publicity and marketing goals.  
 This one hour consultation includes discussion on your specific project,  guidance on best options for your next steps, strategy and implementation options based on your time and budget. 
 New Client Consultation: One hour session: $300
Artist Career Consultation:
Krista is on the Artist Career Consultant roster for Springboard for the Arts. She is available to discuss marketing, websites and publicity strategies for artists of all disciplines. Due to COVID-19 all consultations are currently via phone or video chat. 
Springboard has a team of Artist Career Consultants (ACCs), each of whom is a working artist, well-established in their field, with considerable experience in mentoring and teaching individual artists. ACC bios and areas of specialty are listed via this link. You can request a specific ACC, or they can match you with one, when you sign up for Consultations.
Consultations can cover career planning, project support, artist resources, or specific questions around marketing, promotions, grants, tech, writing, web support and more. All consultations are available on a sliding scale for accessibility.
"After just one hour with Krista, my jumbled portfolio began to take shape. I left with a clear sense of what was possible with my writing and information on publishing options. She was also clear on the long road ahead. I am grateful for Krista's guidance, enthusiasm and personal touch. She has maintained a consummate business presence while being a personal companion on this ride, sending me kudos, sharing delight in accomplishment balanced with cautious patience."
Your Website is the most critical component of your publicity and marketing efforts. Your website is your vehicle to generate and expand your fan base, increase sales, announce events, make industry connections and amplify opportunities.
Author Websites: We work with MidState Design to create an affordable, professional high quality website with proven results. Our websites are built using WordPress and include customization content with no coding needed, premium theme and plugins, amazing social features, expert marketing and content advice, hosting, updates, tutorials and so much more.
Basic Author Websites: Starting at $2200
Krista Rolfzen Soukup
Publicist and Owner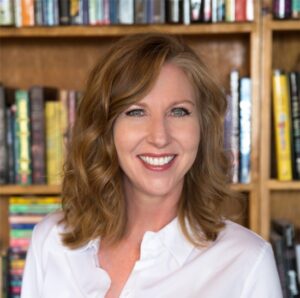 Blue Cottage Agency was founded by Krista Rolfzen Soukup in 2009. Krista is a literary publicist and Owner of Blue Cottage Agency.
"When I needed a publicist to help promote my book, The Lily of the West, I found there were quite a few available, but upon discovering the highly recommended  Krista Rolfzen Soukup and Blue Cottage Agency, there was no need to look further. Krista is reliable, creative, ethical and well connected. She personifies that elusive quality of being a straight-shooter who is kind and non-judgmental. She's been a tremendous help to me and I can't recommend her highly enough. Simply the best."
Author The Lily of the West, Five Star Publishing March 2019