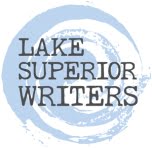 Want to know what it takes to get published? Join us for an informative and entertaining 2-hour virtual workshop with two experts:
Literary Publicist Krista Soukup's "Get Your Dream on Paper: Book Publishing in Today's World," takes you from first steps to the finer points of marketing once published.
Prize-winning author Frank Weber's "The Writing of True Crime Thrillers," takes readers through his publishing journey, as well as offering a look at his research and writing process. (Prospective attendees should be aware that Weber's talk includes details of his work as a forensic psychologist dealing with violent crimes.)
Saturday, September 18, 9:00am to 11:00am
Cost of the event is $5 for members; $15 for non-members. See Registration and payment section below.
Registration deadline has been extended to September 16!
You will receive an email with a Zoom link close to the event.
Get Your Dream on Paper: Book Publishing in Today's World
Do you dream of writing a book? Learn about today's book publishing industry, publishing options, first steps to publishing  and what to expect once your book is published. This workshop will discuss the pro's and con's of various publishing options, the do's and don'ts in publishing and the key marketing elements to prepare for a successful book launch. We will discuss how to find a publisher, pitching a book, target market and author branding. Every author journey is unique, learn proven strategies that will keep you on the right track to a successful author career. As Frank Weber's agent and publicist, we'll discuss his unique path to being an award winning author and the key strategies used to grow his author brand.
The Writing of True Crime Thrillers
Frank's author journey began with a passion to write and a unique perspective. Learn how Frank went from a Forensic Psychologist to an award winning best selling author of five True Crime Thrillers. Frank will discuss his work in forensics and the latest developments and technologies  in the field as well as his own unique journey to publishing. Lean how he continues to engage readers and fans across the country. From interviewing chained inmates in prison, to testifying in cases, you won't want to miss this opportunity to learn more about the world of true crime.
Registration
Once you've submitted your workshop fee, you'll receive a payment confirmation from PayPal via email. You'll also receive a workshop registration confirmation via email within 48 hours.
Member Cost $5
Non-member Cost $15 (Click here to become a member of Lake Superior Writers! As an added bonus, memberships purchased today will be good through the end of 2022!)